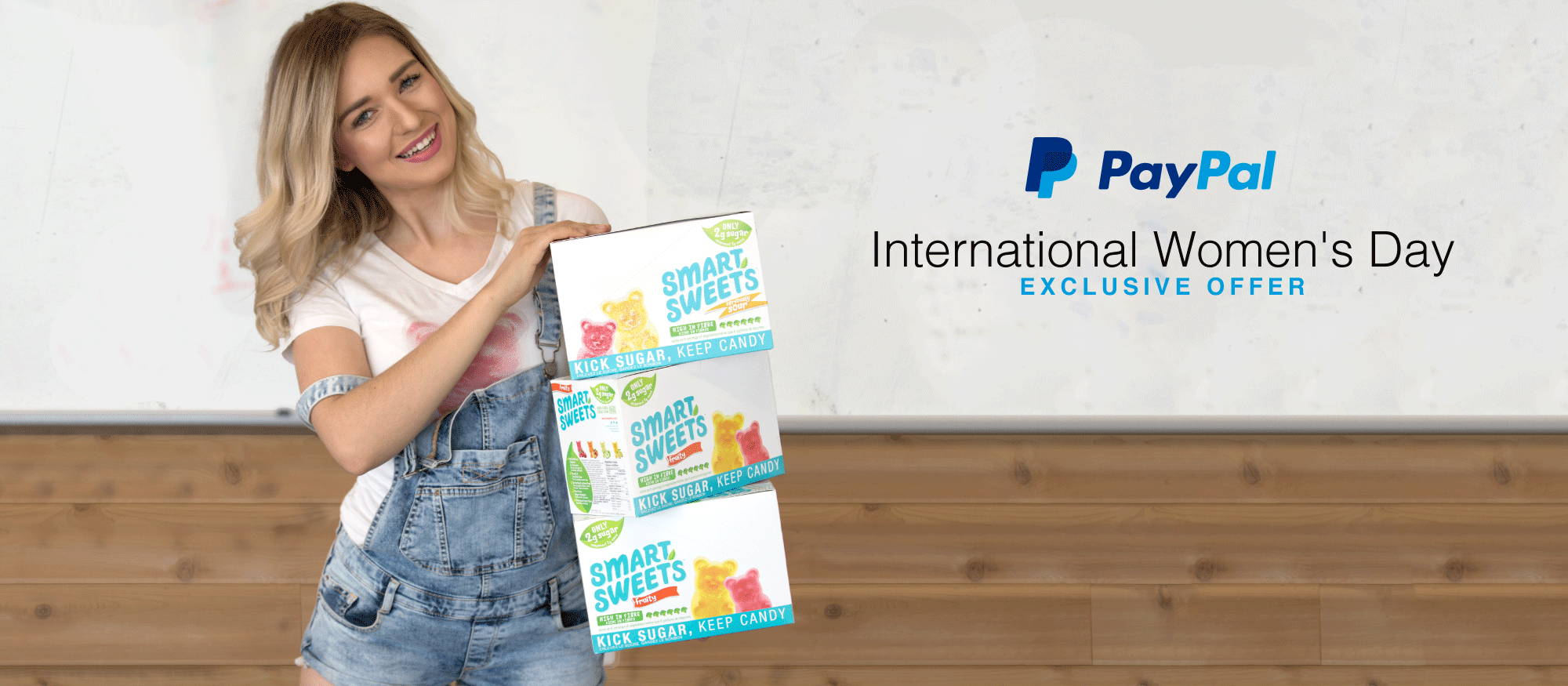 SmartSweets is thrilled to partner with PayPal Canada for International Women's Day! Our Founder Tara Bosch  set out recipe-testing in her kitchen on a mission to kick sugar, after forming an unhealthy relationship with food and experincing the negative effects that sugar has on our health. At SmartSweets, we've innovated the first candy that naturally kicks sugar, so you can (finally) feel good about candy.
Read more about our story and the ingredients that make up our #KickSugar healthy candy we know you will love!
 
This month only, take 15% off all full case orders using code PAYPAL15 when you checkout with PayPal.